Hair Loss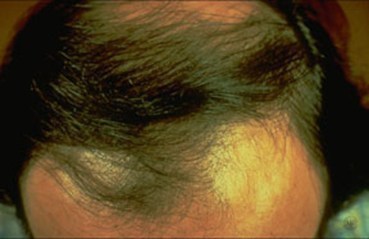 Dr. Monica Halem specializes in hair loss for men in her New York office located on the Upper East Side. Men usually experience hair loss more than women. This is a common problem men face more and more each day. It is important to seek medical help as soon as possible as there are many treatments now available to help combat this problem before it get worse. You are not alone. Dr. Halem has helped hundreds of patients with hair loss and sometimes topical treatment can restore hair growth.
Hereditary hair loss: Millions of men and women have hereditary hair loss. This type of hair loss can often be successfully treated.
Everyone loses hair. It is normal to lose about 50-100 hairs every day. If you see bald patches or lots of thinning, you may be experiencing hair loss.
There are many causes of hair loss. Women may notice hair loss after giving birth. People under a lot of stress can see noticeable hair loss. Some diseases and medical treatments can cause hair loss.
The average adult has 90,000 to 150,000 hairs. Most grow about one inch every two months. Loss of anywhere from 50 to 100 hairs per day is normal. Hair loss beyond this rate may be due to:
Genetics and hormones: These are the most frequent cause of hair loss. This predisposition to balding is referred to as male pattern baldness, common baldness or androgenic alopecia.Stress brought on by traumatic experience, nutritional deficiency or severe illness.Medication side effects.Other medical conditions such as anemia, under-active thyroid or fungal infection of the scalp.Improper hair care caused by harsh chemicals or dyes, too frequent shampooing or combing or vigorous toweling.
The most common cause of hair loss is a medical condition called hereditary hair loss. About 80 million men and women in the United States have this type of hair loss. Other names for this type of hair loss are:
Male-pattern baldness.
Female-pattern baldness.
Androgenetic alopecia.
Luckily, most causes of hair loss can be stopped or treated. If you are experiencing hair loss please call our office to schedule a consultation with Dr. Halem. Most times medication can be prescribed to help treat this problem.