Volbella ™
Volbella™ is FDA approved for the use of subtly reshaping and redefining lips and facial contours.
Juvéderm® VOLBELLA® with Lidocaine is the latest advancement in the Juvéderm® range of facial fillers, developed specifically for your lips and mouth area. It is a smooth gel that is injected by your physician, using an ultra-fine needle. It has been specifically developed as a smooth gel to give a soft, natural feel. The gel fills in lip lines and wrinkles while the hyaluronic acid within attracts and retains moisture, so results can last up to a year.
Our lips are one of the most vulnerable areas for ageing, as the skin is very thin. Don't let ageing skin ruin your beautiful smile.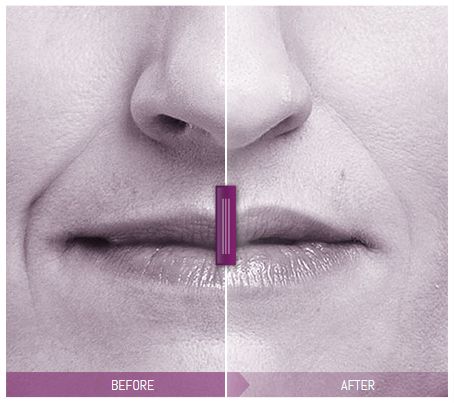 The skin on your lips is constantly moisturized from within by hyaluronic acid, a naturally occurring sugar. However, the skin loses hyaluronic acid over time, and lines begin to appear around the mouth.
The loss of hyaluronic acid leads to the appearance of wrinkles and the loss of fullness to our lips. As our lips become thinner, they lose volume and lack definition. We can develop vertical, or "marionette", lines around the mouth, which can form at the corners going down to the chin or we can even develop a droop to the corners of the mouth, giving your lips a sad appearance.
WHAT SHOULD I EXPECT BEFORE TREATMENT?
Dr. Halem will have an in-depth consultation with you to understand your needs and what facial features you would like to enhance. They will explain all the options to make sure that your Juvéderm® treatment totally satisfies your expectations.
WHAT SHOULD I DO AFTER TREATMENT?
Dr. Halem will advise you on your aftercare. You may be advised to stop wearing makeup for up to 12 hours. You may also be told to avoid the sun, as well as saunas and steam rooms, for 2 weeks. Some people experience a little temporary tenderness, swelling or bruising around the injection sites. It is also recommended that you avoid additional treatments in the treated area for the next 7 days.
WILL THE PROCEDURE HURT?
The smooth consistency of the products in the Juvéderm Ultra® and VYCROSS™ ranges allow your medical physician to administer them easily and smoothly. They also contain 0.3% Lidocaine to reduce injection pain for a more comfortable experience.
WILL THERE BE SWELLING?
Following a filler injection, you may experience slight redness, swelling, or bruising at the injected area. These effects should not last for more than a week. Remember, 12 hours after your procedure you can cover up any skin discoloration with makeup.