Cosmetic Skin Analysis
A common mistake many people often make is that they seek treatment for their skin only when there are visible problems. Keeping your skin ahead of the aging curve is truly what we believe in. Finding out early what the underlying condition of your skin is will aid in having to deal with further issues down the road. Dr. Halem will provide you with a comprehensive skin analysis so you will be well educated on the condition of your skin and will be well guided on what to do to correct and/or restore your skins beauty.
Some of the most common conditions seen are:
Acne
Brown Spots
Diffuse Redness (Telangiectasia)
Enlarged Pore Size
Fine Lines and Wrinkles
Laxity of the Skin
Skin Tone and Texture
UVA Sun Damage
This comprehensive educational skin analysis is not only crucial for your well-being but will help you understand your skin and the changes that occur as we age and what to do to prevent more damage from occurring.
Skin Care Regimen
Skin care is an important regimen to follow daily. Proper skin care is crucial to help maintain your skins natural glow and aids in protecting your skin against every day environmental pollutants, excess oil, and makeup and also adding the benefit of hydrating and protecting your skin.
Monica Halem, MD Skin Care has been carefully formulated for various skin types and problems. She has made sure to use only the finest, most effective ingredients available to assure complexion perfection and to easily streamline your daily routine to be efficient and effective. Dr. Halem feels it is essential to educate her patients on good skin care to help reverse the signs of aging, keeping her patients ahead of the aging curve and maintaining skin tone and healthy radiant skin.
The key components to proper skin care are:
Know your skin type
Cleansing
Anti-Aging (Prevention)
Moisturize
Protect
It's important that you take the time to learn about proper skin care. Dr. Halem will assist you with a customized regimen catered for you and how it will affect and correct your skin. With a little work, you can achieve a healthy glow, no matter what your skin type.
Chemical Peels
There are many benefits in having chemical peels such as reducing fine lines and wrinkles, even skin tone, correct sun and age spots or just to obtain a deeper exfoliation to renew skin cells. There are different types of chemical peels depending on what you are trying to achieve. Dr. Halem only uses medical strength peels which are customized to your needs. Dr. Halem will discuss what chemical peel option is best for you depending on your down time and overall goals.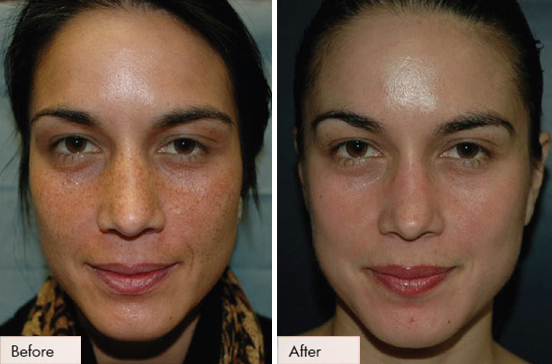 Here are some benefits on why you should have a chemical peel:
IMPROVE
The tone, texture and clarity of the skin
DIMINISH
The appearance of skin discolorations
REDUCE
The appearance of pore size
SOFTEN
The appearance of fine lines and wrinkles
PURIFY
Acneic skin conditions by reducing inflammation, post inflammatory marks, bacteria and excessive cell build-up
STIMULATE
Fibroblast activity, increasing collagen and elastin production for firmer skin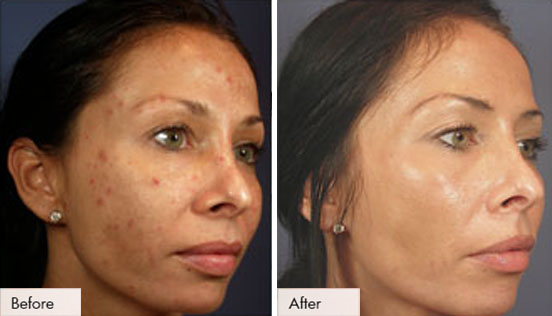 Chemical Peels are an essential and a non-invasive way to remove dead skin cells and promote new cell growth. Having a chemical peel will thicken the dermal matrix and stimulate the growth of collagen and elastin. Peels can usually be done on your lunch hour with no downtime.
Dr. Halem is proud to offer many different types of Chemical Peels depending on your goals and concerns. Some types of peels she offers are:
Beta Lift Peel tm
SkinMedica® Vitalize and Rejuvenize Peel
VI Peel®
Glytone®Peels
For more information please call our office to schedule a consultation.